Over and Out
I have turned into a podcast listener over the course of this summer. I find that I enjoy podcasts much better than listening to the radio. I also like to listen to audio books but I haven't taken the step of subscribing to an audio book resource yet so when I listen to a book, it's generally on CD that I listen to in the car. So, I share with you my top 5 favorite podcasts (as of this writing).
In no particular order…
The Briefing – Albert Mohler
The Briefing
gives me the current events every day, Monday through Friday and it gives these news updates from a Christian perspective. I like how clearly Dr. Mohler articulates the issues and the concerns. He addresses issues that are not always easy to hear. I mean, hey, it's a messed up world out there. But he always brings it back to the Bible and reminds and teaches us what we learn from Scripture. He's always right on target.
---
Entrepreneur on Fire – John Lee Dumas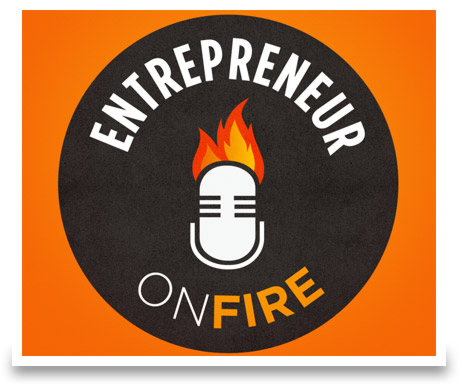 "Are you prepared to ignite?" John Lee Dumas asks each interviewee before diving into the questions. John interviews a different entrepreneur every single day! He's interviewed over 700 different people since starting this daily podcast. I always get some great take-away from every episode. Plus I love listening to his enthusiasm he brings to each episode. His
podcasts
fires me up to take action on whatever project I'm working on. He starts each episode with a success quote from the interviewees and has since taken those quotes to start a new podcast called "Quotes on Fire." At this point though, I have yet to check that one out.
---
48 Days – Dan Miller
I was fortunate to meet Dan Miller at Kent Julian's "Speak it Forward" conference in May 2014. Dan is a highly motivated individual who's purpose is to help people live out their dreams. He's very creative in helping a person consider different ways of earning income as well as finding work you will enjoy. His podcasts are a highlight of my week. He also has a social network site at 48days.net with 13,000+ members. In addition to his own podcasting and many other ventures, Dan is a frequent guest on other business podcasts.
---
This is Your Life – Michael Hyatt
Michael Hyatt recently changed the format of his podcasts and while he used to do these solo, he now does them with co-host, Michelle Cushatt. I don't know that I prefer one format over the other, both work well for me. The consistency in great content is still there. The information and topics he touches on can be beneficial to about anyone. Often, he talks about being productive and efficient with time and resources. He also talks a lot about leadership and skills necessary to lead well.
---
Ray Edwards Show
"Let's change the world and watch your business grow. Welcome to the Ray Edwards show." So each show starts with these lyrics in his opening intro. Ray's a great person to listen to and I enjoy his show format. He includes a "Spiritual Foundations" segment that challenges the listener with thoughts from the Bible. He talks a lot about how to be a good writer and produce great content.
---
So there you have it…the top five podcasts I'm listening to these days. One thing most of these podcasts include is a blurb about a helpful tool you can find on the web (like Evernote). Because, hey…we all have room for one more app!
I'm curious as to what your favorite podcasts are. What do you enjoy listening to? Let me know in the comments section!